Invader | Kleio Valentien | London River
Apr 28, 2017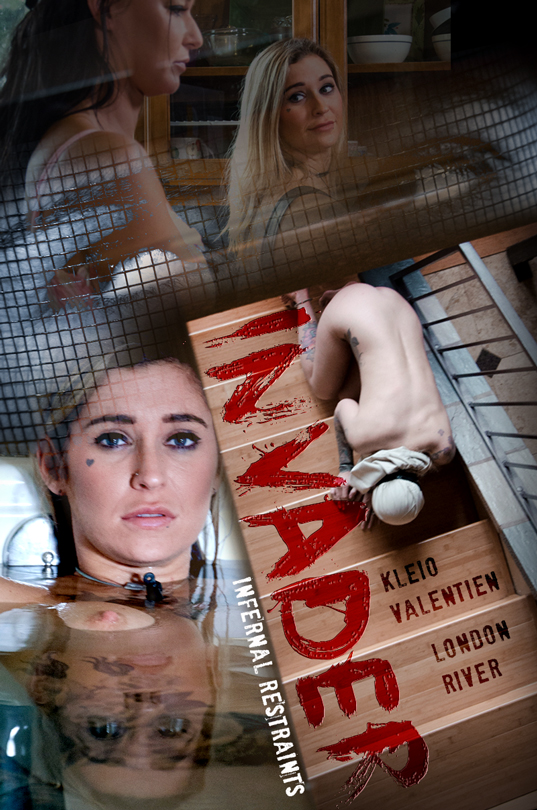 My name is Kleio Valentien. I'm tired, I'm hungry, and I'm alone in the world. I made a mistake. Or to be more accurate I made a series of mistakes. I just wanted a soft bed to lay in for the night. I thought I'd shower, raid the fridge, then watch something on TV while I fell asleep. I only meant to scare London River. She so kindly let me into her home and told me all about the neighborhood. I would have tied her up. I would have kept her alive and safe. I would have release her when I was ready to go.

It all went wrong. I didn't mean to hurt her. I didn't mean to do it. It's her fault really!! She lunged at me. She did it to herself!! I should have left. I should have walked away, but she said her husband wouldn't be home for a week. I just wanted a night. Just one night on their soft fluffy bed.

Then he came home. OT is his name. He found London where I left her. He found me in the shower and he wasn't very happy with me. I can't really blame him after what I did to his wife. I did get my night to sleep in the big fluffy bed. That was the last good nights sleep I've gotten. I've lost track of how many days he's had me. He keeps me tied up. He keeps a pillowcase over my head when he allows me sleep.

He's not kind to me either. He hurts me. I don't think it's fair what he does to me. What I did to London was an accident. How long will he make me pay for my mistake?
Toned and tattooed Kleio
Valentien belt bound and
destroyed with drooling
deepthroat and rough sex! | Kleio Valentien | Matt Williams | Maestro


Jul 27, 2015


181 Images • 16:22 Min Video

Tattooed hottie bent in half in belt bondage and roughly fucked

Kleio Valentien is the perfect package. Blonde, tan, big breasts and an even bigger sex drive. This tatted alt starlet got into the industry in order to get her greedy holes on all the sexual experiences she possibly could. It has been working out well so far and this one should be on the path to AVN awards. She really is that good.

We construct a metal pipe frame and bind her to it with belts. The bondage places her in such a position that both ends of her holes are perfectly exposed and wide open for the use. Her flawless pussy is on one end and her eager mouth hole is on the other. We make full use of both. Repeatedly.

One after the other the cocks tag team her holes. The belt bondage is free flowing enough that we can drop her to her knees or pull her up to her toes without ever letting her out. The dicks train out her eager holes as she cums over and over, her eyes glassy and dazed. We make sure she multitasks properly and put her bound hands to use by sliding a dick into her pedicured hands.

A final brutal rough pounding leaves Kleio shaking and twitching, unable to even stand up anymore. She drops down to her knees, held up by only her bondage. Her heaving sides show just how far she has been pushed. Welcome back to Sexuallybroken my dear...

Tattooed blonde Kleio
Valentien bound on sybian with
drooling destroyed deepthroat! | Kleio Valentien | Matt Williams | Maestro


Jul 8, 2015


128 Images • 13:48 Min Video

Shackled sybian slut throat trained on hard cock

Some days you just need to turn someone into a piece of furniture and fuck their face. Today is one of those days. And who better to turn into a piece of human furniture than Kleio Valentien? Her girl next door looks have the added bonus of a thick decoration of tattoos. We shackled this slut on a sybian and build a table around her with her head as a centerpiece. She can not even wiggle.

A sybian is the world's most powerful vibrator and can rip out orgasm after orgasm from a pussy. The strict metal and wooden bondage keeps Kleio firmly in place. Time to test her multitasking skills. Deepthroating while cumming one's brains out at the same time is not particularly easy. Let's see how Kleio does. A blindfold is the final touch, cutting off all vision and reducing her to a face pussy.

The hard cocks run a train on Kleio's face, training out her throat. Her makeup slides and deepthroat drool coat her face as she is hit by the cock truck. As the punishing blow jobs continue, the sybain screams at full blast. Multiple orgasms blast through her tan toned flesh as the bondage holds her down. We rip off the blindfold and pick up the pace even higher.

We do not stop until the whites of her eyes show. Drool is everywhere and Kleio has been facefucked into next week. This is the best piece of furniture one could ever hope to have around the house, if only it didn't keep leaking drool, screams and orgasms...
Double Trouble | Kleio Valentien | Endza Adair | Jack Hammer
Jun 17, 2015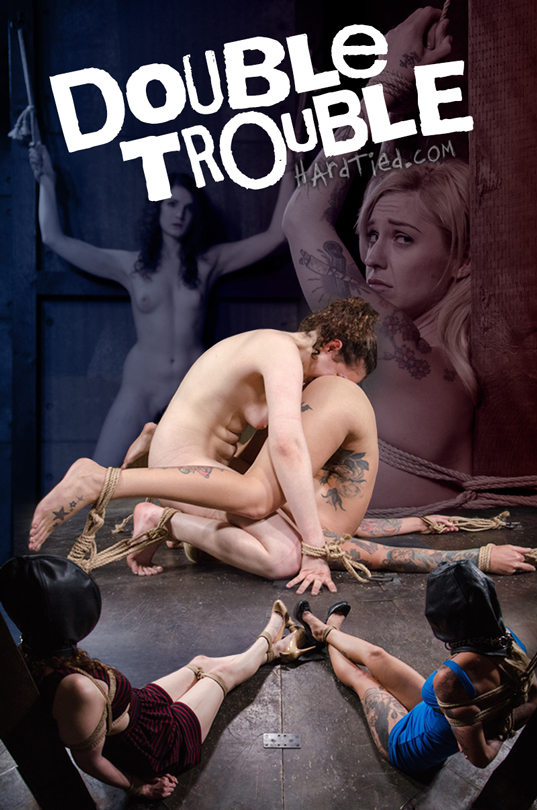 Kleio Valentien and Endza each thought that they were going to meet a nice guy from the internet, someone they could grab dinner or possibly coffee with, and he'd show them a good time. Well, that last part is true, although he's going to show them how HE has a good time.

Jack is interested in making hot women suffer. He's got a blonde and a brunette, Kleio and Endza, locked down and hooded, waiting for his return. They've got no clue where they are or what he's got planned, but they both know that it can't be good. Endza is strong. She's going to struggle and resist a bit, rather than just submit. Kleio is weak. She wastes no time begging Jack to focus his attention on Endza. "She's fresh, she's innocent, you don't want me." It doesn't matter to Jack, though. He doesn't care about their pasts, just their futures. A future full of floggers, rope bondage, and induced orgasms.
Slut Delivery | Kleio Valentien
Jun 12, 2015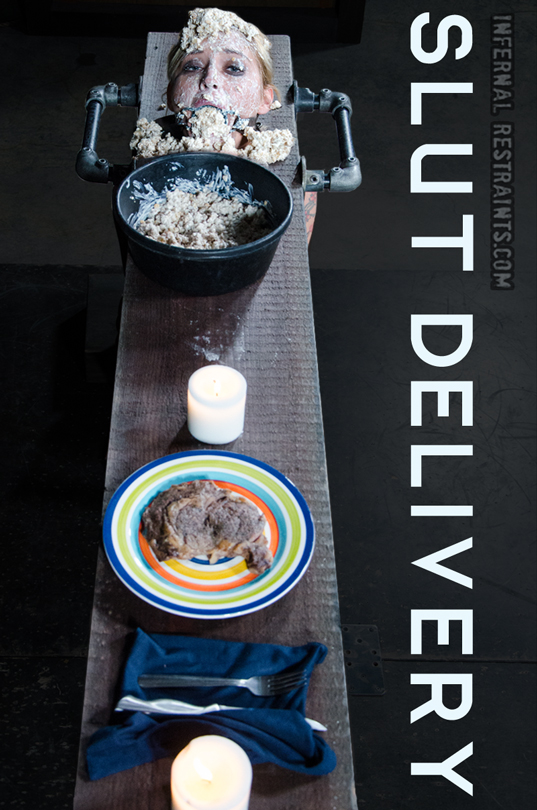 OT knows which places in the neighborhood have the hottest delivery girls. You know, just so he can have some eye candy when his meals come. But Kleio Valentien shows up, a piece of meat carrying a piece of meat, and she doesn't just drop her bag off and leave. Instead she decides to take a tour of the dungeon, and the interest she shows to the device in the center of the room doesn't go unnoticed. If she's willing to walk up to it, stick her head in, and run her hands over the construction, surely she has to be at least a little bit curious as to how it feels to be locked inside of it.

She doesn't seem as enthusiastic when OT has his hands on her, though. She's whimpering and crying while he strips the clothes off of her body, desperately trying to cover herself with bound hands. When she feels the whip across her back for the first time she begins screaming into the black ball gag crammed into her mouth and violently struggling against the wooden stock that holds her neck. Unfortunately for her, OT doesn't even need to unlock her to move her around in this device. She isn't going anywhere. They are going to enjoy dinner and a date together.